Today we fished with Marlin, his brother Brandon and sister, 2 year old Arissa, their Mom and Dad.
In just over an hour they caught over 30 spanish mackerel in Government Cut. We used live pilchards and clark spoons.
After that we tried for trout. Fishing Reel Tease Trout Calls we caught 4 trout and a jack on live pilchards and rubber lures.
Thanks to Fish to Make a Difference for putting this trip together.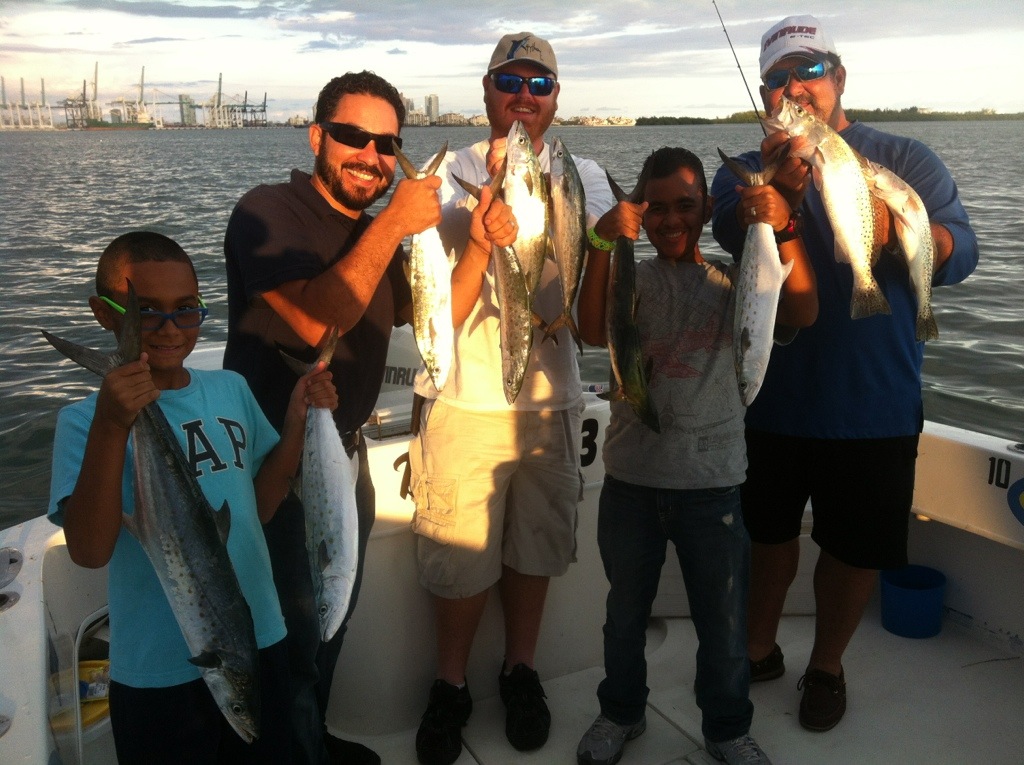 To book a charter with Capt. Bouncer of Bouncer's Dusky 33, please visit http://www.captbouncer.com/