After 50 years of charter fishing, my fish bucket list was topped off today. It took almost 65 years of living for me to see a live thresher shark.
We caught this 250 pound, over 12 foot big eye thresher on the bottom in 490 feet of water. Our Penn 30 International full of InvisiBraid 80 worked great.
What a beautiful fish!!!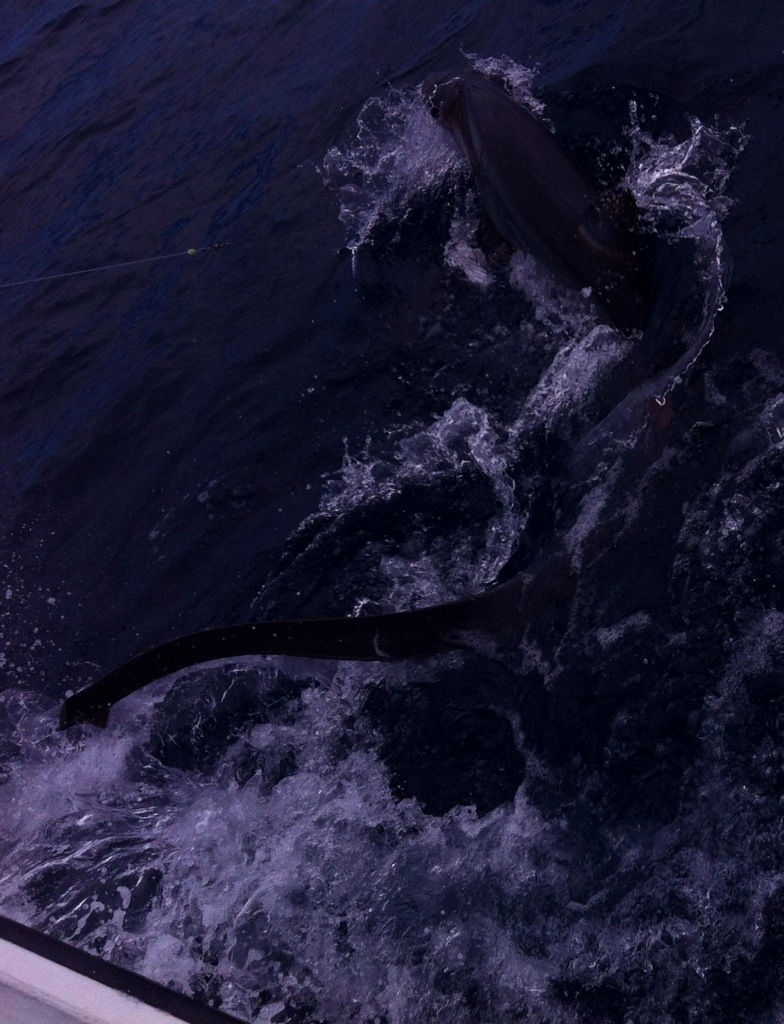 To book a charter with Capt. Bouncer of Bouncer's Dusky 33, please visit http://www.captbouncer.com/