What a shock. Our first drift we jumped off 2 sailfish. Then the next 2 drifts ended early when hooked, caught, tagged and released sailfish.
When the drift action ended we switched to wreck fishing. In about 90 minutes we caught 2 big gray grouper, a scamp grouper, a bonito and a 7 lb mahi.
Then the bad news. All afternoon it was impossible to get a bite.
Chase, Kate and Jonathan had a fun day.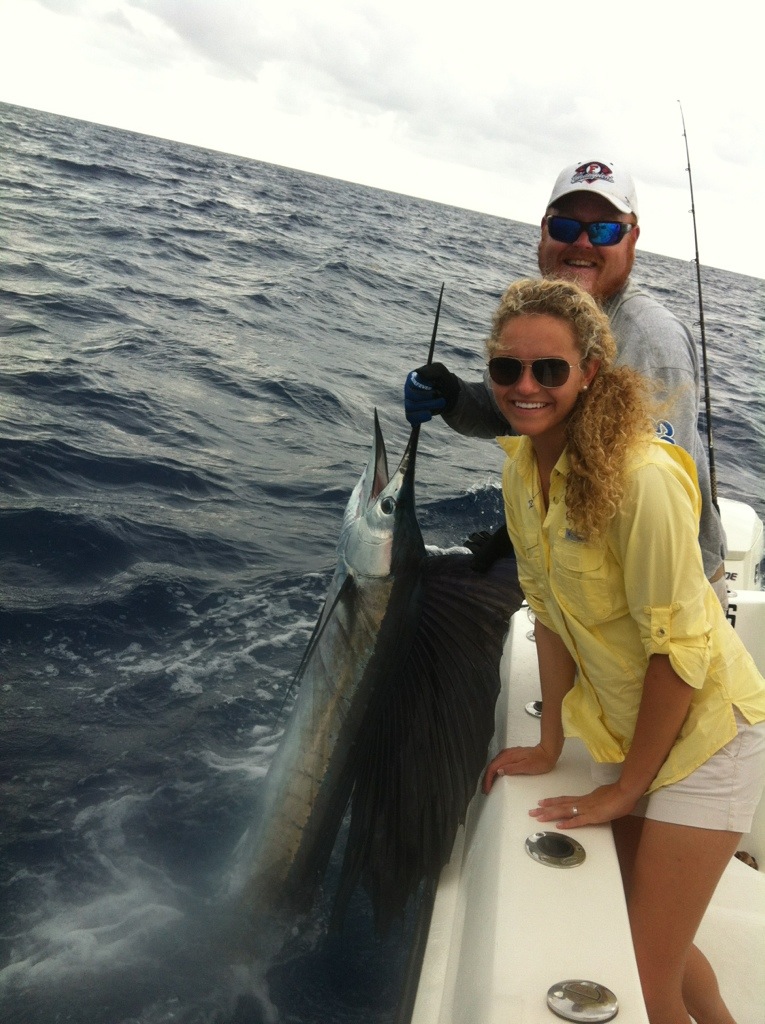 To book a charter with Capt. Bouncer of Bouncer's Dusky 33, please visit http://www.captbouncer.com/